Meet Our Donors
Hank and Marian Hofmann, Ottawa
Why We Included North Country Public Radio in Our Will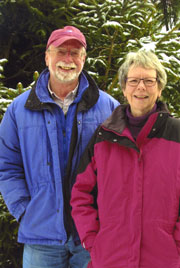 We have been members of the NCPR family for over 15 years. Although there is a good news and public affairs radio service here in Ottawa (courtesy of CBC Radio), we have found over the years that NCPR provides us with excellent information and music programming that is more in line with our interests and tastes. Moreover, the "on air personality" of the station is without equal. Local programs such as The 8 O'Clock Hour, The Radio Bob Show and The Beat Authority–and national programs such as On Point, The Takeaway, A Way With Words and To the Best of Our Knowledge–truly set this public radio station apart from anything else on the radio dial.
Although we have assisted the station regularly as part of the NCPR membership drives, we had felt for some time that we would like to do more to ensure the longer-term viability of public radio in the North Country. So, when the station originally announced its planned giving program, we signed up, knowing this was a great way for us to continue to support the station for the benefit of a future generation of listeners.
Rob Simon and Sandy Deak, Chestertown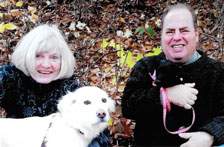 Since moving to the Adirondacks, NCPR has been our primary source of information on virtually everything, from news, to gardening tips, to entertainment. Every weekday, we wake up to Morning Edition on NCPR and prep dinner to All Things Considered. I can rely on Martha Foley and Curt Stager to patiently respond to my emailed questions on the natural mysteries of the Park. I can't imagine life in the Park without NCPR; there is no other service on which we rely so much.